Bio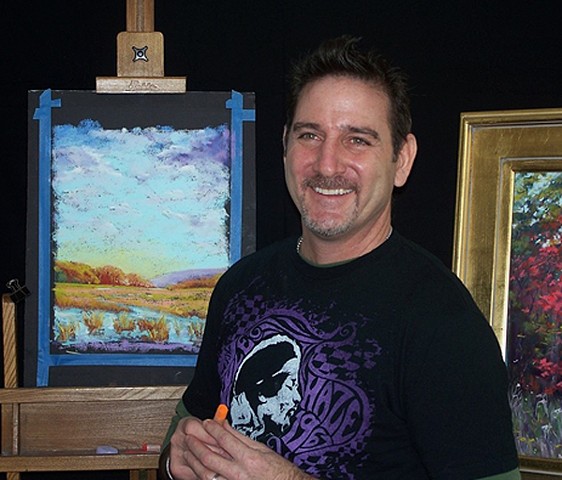 Kurt A. Weiser is a professional artist who focuses on telling a story and perhaps even creating a mood in his landscapes. He is drawn to the beauty of nature. Kurt's collections include works in Acrylic, Pastel and Mixed Media. Originally from New England and now lives in North Carolina.
Primarily self-taught, he studied techniques, styles and color theory from Master Artists of all genres. Kurt believes the beauty of a painting is in its creative thought, effort/technique and the viewer's experience. This belief is evident in his artwork that displays creative visual movement, strong compositions and unique color schemes. Kurt has been teaching, demonstrating and exhibiting nationally and internationally, successfully conveying his Strategy of Design for a painting. Kurt has been featured in Pratique des Arts, Pastel Journal, Artist Magazine, Horticulture Magazine and The 2010 Best of Worldwide Landscape Artists Book. His art has been exhibited in the 2nd China Biennial in Suzhou, China and 5th International Pastel Exhibition Zhuhai, China.
Kurt holds the status of International Association of Pastels Societies-Master Circle and Signature memberships with Pastel Society of America, Pastel Painters Society of Cape Cod, Connecticut Pastel Society and Degas Pastel Society. Representation with Bev's Fine Art Gallery Raleigh, NC; Sweetwaters Gallery Indian Land, SC.